A Tale of Blackbeard

---
Thanks to all the cast, crew, and helpers who brought A Tale of Blackbeard to life this summer! Also many thanks to the fabulous audiences that joined us on Monday nights through the season. A Tale of Blackbeard will take a break for 2016. Keep an eye out for its return in future summers, especially in 2018 for Blackbeard's 300th anniversary!

This summer's show is in partnership with the Ocracoke PTA and will run on Mondays at 8 PM at the Ocracoke School Gym Auditorium, beginning July 6 and running weekly through August 17th. The production is directed by Courtney Gardini & Desiree Ricker (also choreographer), with Julie Howard as musical director. A portion of the proceeds will go towards the Ocracoke PTA with remaining funds designated towards Ocracoke Alive programming in the community. Food concessions will provide an opportunity for classroom fundraising for Ocracoke teachers.

Community members interested volunteering as performers are encouraged to contact David Tweedie at info@ocracokealive.org or 252-921-0260 We are seeking help with set design, coordinating the backstage, with sound and lights, and ushering.
Arrows may not center when in edit mode. Once site is published, the arrow will be centered on the tab
When the site is published, this border and note will not show up.
Drag & drop your tab 1 content here
---
General Information

A Tale of Blackbeard, by Julie Howard, was presented for nine summer seasons between 1974 and 1994. In 2014, after a twenty-year hiatus, it returned to the Ocracoke stage.

A dedicated website to the history of A Tale of Blackbeard has been created by Stefen Howard (www.ataleofblackbeard.com). Below is an introduction written by Julie Howard



Acting and music are island traditions, so when my family and I moved to Ocracoke in 1972, it was no surprise to find that skits, plays, and variety shows were a staple of Ocracoke's winter activities. We joined in the fun, and at a cast party in 1973, our friend Danny Garrish voiced the idea of having a play about Blackbeard which we could perform in the summertime for the entertainment of our seasonal visitors. Blackbeard is likely the island's most notorious historical figure; the infamous pirate roamed the Atlantic in the early 1700's and met his demise in Ocracoke Inlet on November 22, 1718. The notion of a pirate play intrigued me, and the following winter I put together a script and fourteen musical numbers for "A Tale of Blackbeard." The initial cast of 25 played to enthusiastic audiences twice weekly during the summer of 1974 in the old Ocracoke School recreation hall, a former Navy Base building. We followed with a second summer run in 1975, but then our "theater" was moved to make way for the school's new gym. With no indoor venue, we tried outdoor drama for a year, performing the play in the parking lot of the Community Store. In this era we also formed the non-profit, Ocracoke Players, Inc., and in 1980 we returned to Ocracoke School, performing in the spacious new gym.

The 1980's saw four summer runs of "Blackbeard;" during the 1990's we produced two seasons of the show. And then the Players took a long break, giving the play and its actors time to pursue other interests. About four years ago, a groundswell of enthusiasm for reviving local theatrical and musical productions resulted in the formation of Ocracoke Alive, which assumed the old non-profit's structure, changing the name, but keeping its mission statement to provide artistic, musical, and cultural activities for the benefit and enjoyment of Ocracoke's residents and visitors.

I am delighted that the revitalized organization has brought back "A Tale of Blackbeard" for the summer of 2014—our fortieth anniversary! Please realize that this production is not historically accurate. There are snatches of truth and facts woven into the play, but it is by and large purely a tale, loosely based on Blackbeard's 1718 battle with Lt. Robert Maynard and on a real-life Ocracoke boardinghouse, run by islander Euphemia Curtis in the mid-1800's. All else must be attributed to artistic license.

~Julie Howard


Drag & drop your tab 2 content here
2015 Cast/Crew

Pirate Crew:


Blackbeard ~ Rob Touhey
Mark Brown/Tom Pahl ~ William Howard
Waylon Underwood ~ Richard Evans
Bill Cole ~ Ezekiel
Peyton Piquard~ Helmsman
Nathan Modlin ~ Sailor
Derek Gilliam ~ Sailor
John Brodisch II ~ Sailor


Parker Gaskill ~ Cabin Boy



Farthinghams:


David Tweedie ~ Oliver
Trisha Davis ~ Victoria
Caroline Temple ~ Elizabeth
Emilia Jordan/Katie Kinnion ~ Katherine



Village Girls:


Megan Spencer ~ Euphemia
DeAnna Locke ~ Marjorie
Village Girls ~ Callie Davisson, Amy Howard, Chrisi Gaskill,
Mary Chandler Storrs, Lori Masaitis.


Production Staff:


Directors ~ Courtney Conner, Desiree Ricker
Books, Music and Lyrics ~ Julia C. Howard
Musical Director and Accompanist ~ Julia C. Howard
Choreography ~ Desiree Ricker
Stage Managers ~ Debbie Leonard, Karen Lovejoy
Lighting ~ George Roberson
Sound ~ Molly Lovejoy
Costume Design ~ Linda Ward, Heather Johnson, Amy Campbell
Set Construction ~ Charles Temple
Backdrop Design ~ Mark Brown
Artwork & Graphics ~ Casey Robertson
Publicity & Production ~ David Tweedie & Ocracoke Alive
Drag & drop your tab 3 content here
Tickets
If the online tickets are "Sold Out" just come to the box office at 7 PM and we should have tickets available for the show.
More seating this year!

Regular shows will be held at the Ocracoke School Gym Auditorium, Monday, July 6 - Monday, August 17. Summer shows start at 8 PM with the door opening at 7:30 PM. Tickets are $15 Adults/$5 Kids. We accept all forms of payment at the door. A limited number of tickets will be available for presale online. There is an additional service fee for online presales.

We will offer up half of the tickets for each show online ahead of time and the other half will be available, first come first serve, at the door. IF THE ONLINE TICKET SELLER WON'T LET YOU BUY A LARGER QUANTITY OF TICKETS OR INDICATES THAT THERE ARE NO LONGER TICKETS AVAILABLE, THAT MEANS THAT THE ONLINE PRESALES HAVE REACHED THEIR MAXIMUM OF 80. THERE SHOULD STILL BE TICKETS AVAILABLE AT THE DOOR AT 7 PM UNTIL THE REMAINING SEATING IS SOLD OUT. THE HOUSE OPENS AT 7:30 AND ALL SEATING IS GENERAL.

Click the below link to order presale tickets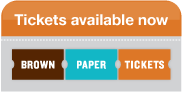 If you know that you will be on Ocracoke a particular week and don't want to be left outside a sold-out show (sniff sniff), we highly recommend that you purchase your ticket's ahead of time by clicking the link above.
Tickets purchased ahead of time will be held at the door at Will Call. If you would like to take your chances, we recommend showing up between 7 and 7:15 to purchase tickets at the door.
Drag & drop your tab 4 content here
A Tale of Blackbeard Comes to Life in the summer of 2015!


Ocracoke Alive is pleased to announce that A Tale of Blackbeard will return to the stage for the 2015 season! We will be working to create a new performance area in the school gym and this of course costs money! Ocracoke Alive welcomes donations towards the production.



How You Can Help


New wardrobe items, set pieces, and materials are our biggest expenses. We have, therefore, begun a sponsorship program and hope that you can help us! All donors will be acknowledged in our programs, and contributions are tax-deductible as Ocracoke Alive is a 501(c)3 non-profit organization.
Deadline for the season program inclusion is June 15
, although we will have a printed insert for each performance and can include your name there if you contact us after the press date.
Contributions may be made online by clicking the the "Donate through Paypal" button on the upper left of this page, by contacting David Tweedie at 252-921-0260/
info@ocracokealive.org
, or by sending a check to "Ocracoke Alive" PO Box 604, Ocracoke, NC 27960. If you are sending a contribution in the mail, please email or call to let us know it is on the way so we make sure that we include you in the program.


Levels of Sponsorship
$500 Blackbeard (The Misunderstood Misanthrope)
$300 Oliver or Victoria Farthingham (Mayor & Wife)
$250 Richard or Elizabeth (Unlikely lovers)
$150 Marjorie or Ezekiel (Quirky cooks)
$ 75 Pirate or Village Girl (Those rascals!)
Sponsor a Performance
$250 Single Show Sponsorship (Pick a date! Limited! 14 available)
OUR SUPPORTERS
Performance Sponsors

June 29 ~ Rick & Sally Schwoeppe
July 6 ~ The Cobb Family
July 13 ~ Ed & Susan Norvell
July 20 ~
July 27 ~
July 28 ~
August 3 ~
Bill & Leslie Monticone
August 10 ~
August 17 ~

Other Thanks
To the wonderful cast & volunteers! Village Thrift, Back Porch Restaurant, Zillie's Island Pantry, Gail Hawkins, Megan Aldridge, Kitty & Gary Mitchell, Deepwater Theater, Ocracoke Preservation Society, Chuck Hotchkiss, Jeff Schleicher, Ocracoke School, Jennifer Kidwell, Ocracoke United Methodist Church, Rob Temple, Community Center, Betty Helen Chamberlin, Ashley & Red Harrell, Carol Pahl, and anyone else we left off here.
Drag & drop your tab 5 content here
Blackbeard Store
To order T-shirts click here or visit the Ocracoke Alive "Store" link on the website.
Adult Ts come in black and red in sizes Small through 3XL

Child Ts in Youth Small and Large and come only in the color below.

Drag & drop your tab 6 content here
A Tale of Blackbeard Contact
2015 Artistic Staff/Production Team
Courtney Gardini ~ Director

Julie Howard ~ Music Director

Desirée Ricker ~ CoDirector/Choreographer

Costuming
~ Heather Johnson, Jen Kidwell, Linda Ward
Casey Robertson ~ Artwork
Debbie Leonard, Karen Lovejoy ~ Stage Manager
Charles Temple/Molly Lovejoy ~ Set Designer/Technical Director
David Tweedie ~ Producer, Ocracoke Alive President ~
info@ocracokealive.org